Project Overview:
Volkslift East Africa stands as a leading provider of premium elevators, escalators, and moving walkways in Kenya and across East Africa, ensuring the seamless flow of urban traffic within buildings and organizations using state-of-the-art German technologies.
Our Challenge:
Our mission was to refresh the company profile of Volkslift East Africa, infusing a new level of energy while maintaining its corporate aspects. The aim was to rebrand in a way that highlighted their commitment to technology, quality, and the unparalleled service they provide throughout East Africa.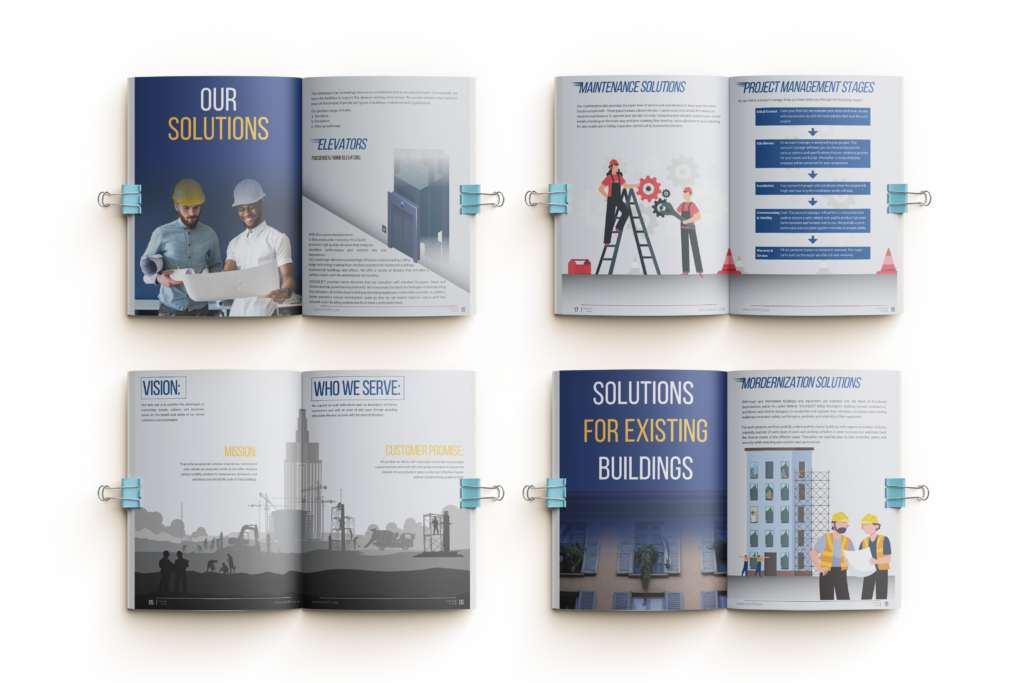 Our Solution:
We embraced the challenge with a keen focus on the brand's identity, ensuring that the redesign truly represented the excellence and high standards of Volkslift. We carefully considered each element, from color schemes to typography, aligning them with the brand's ethos and the advanced German technology they employ. The result was a company profile that not only showcased the corporate aspect of the brand but also highlighted their innovative spirit and dedication to providing top-notch services.
The new design has breathed fresh life into the Volkslift brand, cementing their position as a trailblazer in the elevator and escalator industry in East Africa. The rebranding has already been received positively by both the company and its clients, serving as a testament to Volkslift's unwavering commitment to quality and innovation.